Ultra-violet Index (UVI)
Ultra-violet Index (UVI)
UVI data is temporarily not available due to sensor maintenance.
Last recorded
UV Index
1Low
UV Index today at 03:00 PM
UV Index for Sat 30 Sep 2023
0 Low
1 Low
2 Low
3 Mod
4 Mod
5 Mod
6 High
7 High
8 Very High
9 Very High
10 Very High
11+ Extreme
Advisory on Sun Protection Measures
Some ultraviolet (UV) exposure is important for health functions such as Vitamin D production in the body and treating diseases like jaundice in babies or psoriasis and rickets in adults.
However, excessive exposure to solar UV radiation can result in harmful effects to the skin and eyes. If you must be out in the sun, especially between 11am and 3pm when the UV index levels are highest, the following simple protective measures can help to minimise the effects.
*Source: Ministry of Health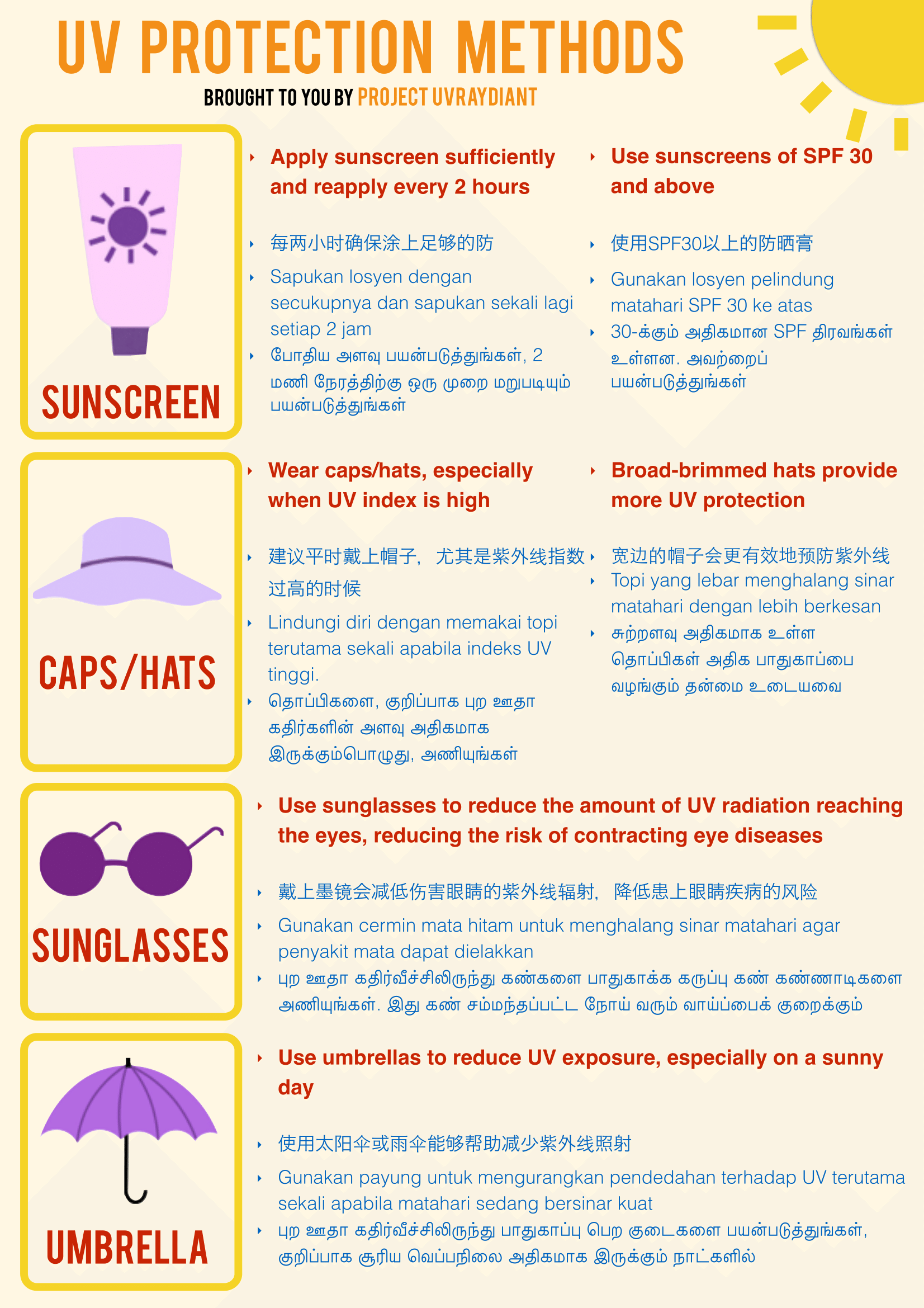 *Image source: Project UVRaydiant
The UVI is measured at the Changi Meteorological Station and reported every 15 minutes between 7 am and 7 pm. The reported UVI represents its average value for the past 15 minutes. In the presence of rain and/or under cloudy conditions, the UVI value is reduced. Therefore the UVI value may vary in other parts of the island. 
Related Links
Learn About